Sedentary lifestyles are on the increase we need to get physically active– the WHO recommends 150-300 minutes of moderate intensity a week, or at least 75-100 minutes of vigorous intensity.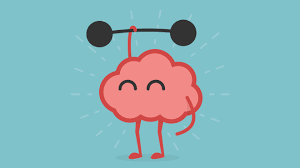 The WHO guidelines recommend a Mediterranean diet to reduce the risk of cognitive decline or dementia, however they do not recommend extra supplementation to reduce the risk (Livingstone et al., 2020).
Know your health numbers– make an appointment with your GP and get your blood pressure (aim for a systolic BP of 130mm Hg or less) , glucose, cholesterol and weight checked. Discuss with them if you are experiencing problems with your hearing or if you are struggling with your mental health.
Avoid smoking and if you want to give up contact your local HSE smoking cessation team.
Reduce exposure to second hand smoke and air pollutants.
Reduce alcohol intake.
Challenge your brain and learn something new, a new language, or even a musical instrument.
Prevent head injury.
Social connect– meet friends and family as often as you possibly can. Join a local community group and meet some new friends or take up a new hobby with some old friends.