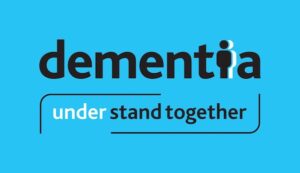 Understand Together is a public support, awareness and information campaign It is aimed at inspiring people from all sections of society to stand together with the 500,000 Irish people whose families have been affected by dementia. We want to help create an Ireland that embraces and includes people living with dementia, and which displays solidarity with them and their loved ones.
Through Understand Together we aim to weave a connecting thread through all the vital and committed local services that are already in place in Ireland. We want to make them easier to find and understand. As well as this website, the campaign will use advertising and the media to increase awareness. We want to inspire new groups, organisations and communities to think about ways in which they can contribute to building an Ireland that supports those living with dementia and their families in a better way.
We want to encourage individuals, businesses and other organisations to take small practical steps to help build compassionate communities that provide vital social support to those experiencing dementia.