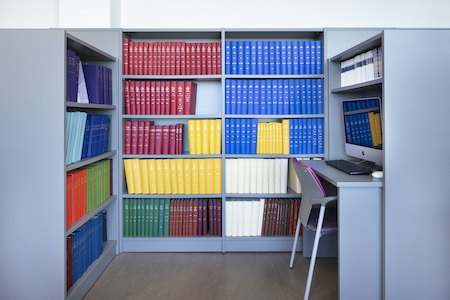 Research on dementia is one of the three core professional activities undertaken at the DSiDC and since its establishment the Centre has led out on a number of significant national and local research projects and also works collaboratively with our colleagues in partner organisations to improve the lives of those living with dementia.
Our research includes the evidence review that underpins the Irish National Dementia Strategy; a survey of memory clinics in Ireland; a national survey of nursing homes and the availability of specialist dementia units and; evaluative research on respite care.
With our colleagues in Trinity Haus (Trinity College) we have developed national guidelines for architects designing and retrofitting home dwellings for people living with dementia and inputted significantly to the Dementia Friendly Hospital Guidelines from a Universal Design Approach.
Between 2007 and 2013 the DSiDC ran a biopsychosocial research programme called 'Living with Dementia' and graduated six PhD students who are now employed in academic, policy and dementia related positions both nationally and internationally.
More recently, the DSiDC has worked with HSE's National Dementia Office to develop guidance documents on post-diagnostic supports for people with dementia and on the use of non-pharmacological interventions for people experiencing non-cognitive symptoms of dementia.
Research Seminars
Apart from its regular conferences, the DSiDC has also hosted a series of public seminars where expert local and international speakers have been invited to address specific topics thereby creating a forum for public debate on dementia.  These events have attracted large audiences of health service professionals, family caregivers and people living with dementia.  Topics addressed include reminiscence, end of life, memory clinics, the subjective experience of dementia, public attitudes to Alzheimer's disease, assistive technology, quality of life, specialist care units, cognitive stimulation therapy, mild cognitive impairment, stigma, dementia disclosure, respite care.
Much of our research is available for download below and some has been utilised in the production of a number of useful booklets designed to assist people living with dementia and health and social care professionals . These can be found in the Publications section of the website.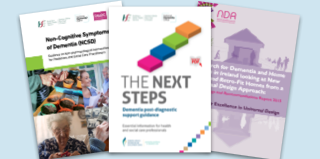 Publications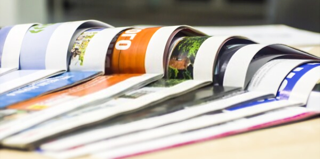 Archive Publications