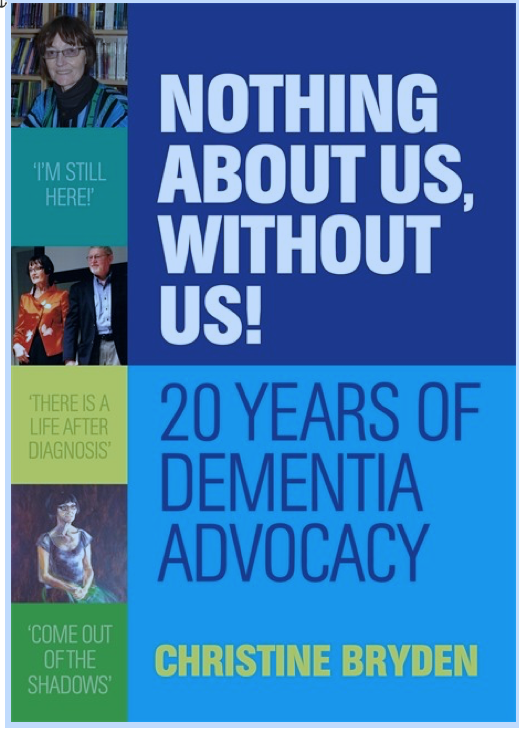 Nothing About Us, Without Us!
By Christine Bryden
In 1995, at the age of 46, Christine Bryden was diagnosed with early-onset dementia. Despite her diagnosis, Christine has travelled the world, influencing government policy and advocating for people living with dementia. In 2003 she became the first person with dementia to be elected to the board of Alzheimer's Disease International. Based on her own day-to-day experiences of living with dementia she has written many books and her most recent publication 'Nothing about us, without us' charts Bryden's extraordinary advocacy work for dementia. 
This compelling book is a collection of speeches that Christine has delivered over two decades. Each speech is accompanied by a short introduction along with PowerPoint slides. 
This is, without doubt, a passionate account of her tireless work and her urge to keep fighting and to never let go. As you read this book, it's clear how much Christine wants the way that dementia is perceived to change and it very much encourages the reader to reflect upon and challenge their perceptions.