Interactive Workshop with Professor Steve Zarit and Dr Judy Zarit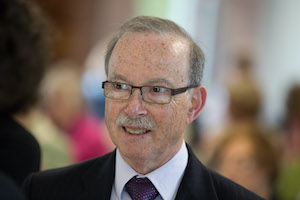 On Wednesday 21st may, the DSIDC, Trinity College Dublin and the Irish Centre for Social Gerontology hosted a two hour interactive workshop on the topic of respite care at the Royal Irish Academy Dawson Street.  The guest speakers were Professor Steve Zarit, his wife Dr Judy Zarit (from Penn State University, USA) and John Coleman, a public health nurse who is currently attached to the Blackrock/Stillorgan Dublin project.  Chaired by Professor Des O'Neill the event was attended by an audience of some 70 people, including formal and informal caregivers.
The main focus of the evening was on discussing the range of respite options (in-home, adult day care, overnight care) available to people with dementia and their family caregivers both in Ireland and in the US.  Some of the potential benefits of respite for both family members and for people with dementia were highlighted and the barriers that prevent famlly caregivers from using respite services were also discussed.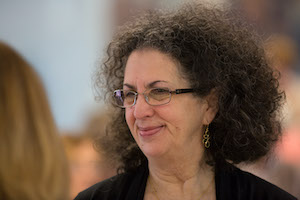 Unlike other interventions, respite care has the potential to help family caregivers cope with the day to day task of providing dementia care.  During the workshop Professor Zarit drew on his own empirical research to demonstrate the type of outcomes derived for caregivers from using day respite care on a regular basis and how respite can actually help to reduce caregiver burden and lead to improvements in mood and emotion.
In her description of her work as consultant to nursing homes in the US over many years and more recently as a family caregiver, Dr Judy Zarit explored some of the barriers (practical, financial and psychological) family members confront attempting to use respite.  All three of the speakers led interesting and informative discussions on promising strategies for use to enable caregivers overcome some of the barriers associated with using respite.
Pictured above Dr Judy Zarit and Professor Steve Zarit