In partnership with Creative Ireland, IMMA is pleased to announce their new arts programme for older people.  The programme offers a variety of engaging creative events, workshops and resources and delivers a range of free inclusive arts based activities as part of an effort to counteract the social side effects of the pandemic.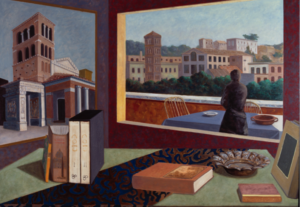 The programme encourages active engagement and conversation, prompting participants to share their thoughts and opinions on IMMA artworks along with a printable 'Talking Art with IMMA' resource pack. These printed resource packs highlight a selected work from the IMMA Collection accompanied with a range of  conversational prompts that form a guided way of exploring artworks. These conversational prompts can be followed alone, with family and friends, or used by Activity Coordinators within nursing homes or other residential settings.
For further details please visit the IMMA website at https://imma.ie/learn-engage/art-and-ageing/where you can download the resources or alternatively you can request hard copies by emailing  Catherine.Abbott@imma.ie.