Prevalence: Approximately 20% of all dementia diagnosed
Decreased blood flow damages brain tissue. Blood flow to brain tissue may be reduced by a partial blockage, by a leak, or completely blocked by a blood clot. Prolonged periods without blood flow can damage and even kill brain cells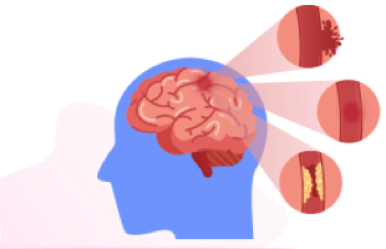 Vascular dementia can often materialise soon after a person suffers a stroke. In some instances a person may not notice that they have suffered a stroke in the first place.
Please click on the next lesson to explore Lewy Body Dementia