Dementia is an umbrella term for several diseases affecting memory, other cognitive abilities and behaviours that interfere significantly with a person's ability to live. Dementia is a progressive disease and one that can impact differently from person to person. At present there is no cure for dementia and medication can only help to improve focus, concentration and ease muscle stiffness which can be characteristics of some of the forms of dementia.
Below is a list of some of the common and less common types of dementia. This list is not exhaustive.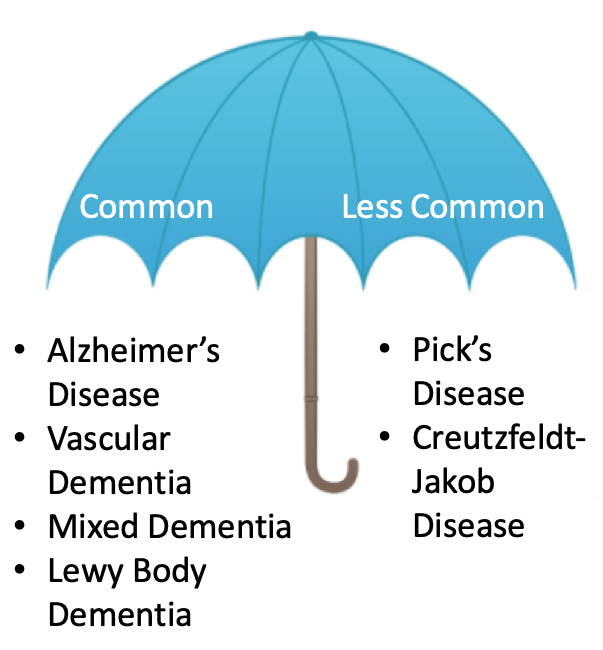 Other forms of dementia include, frontotemporal dementia, Parkinson's dementia and Primary Progressive Aphasia. It is important to note that all forms can materialise in different ways in different people depending on the parts of the brain impacted by the degeneration.
Please click on the next lesson to explore common characteristics of dementia